New Patients at
McCue Chiropractic & Wellness Centre
Our goal is to eliminate every shred of apprehension and make you feel at home.
Since chiropractic care involves a series of visits, with each one building on the ones before, it's important that our relationship can go the distance. We've found that one of the best ways to have successful patient relationships is to explain everything in advance. No surprises!
The more you understand who we are, what we do and why we do it, the better results you'll enjoy. It's as simple as that.
So, check us out here. Get to know us. Then, contact us to make an appointment so we can get to know you.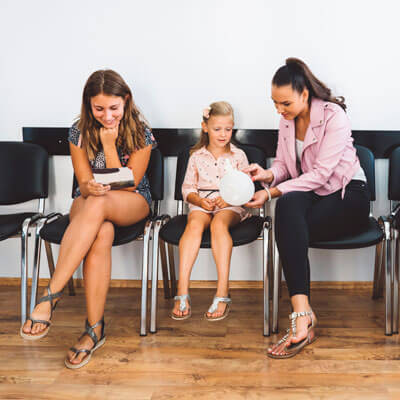 Your First Visit
To find out if we can help you, we ask questions and listen.
Your first visit to our clinic will be a consultation with the doctor and the purpose is to discuss your current state of health. A thorough 30 minute examination will help identify the cause of your problem. You'll then receive your first adjustment.
Your Second Visit
We'll report what we found and answer all your questions.
After we study your health history and correlate our examination findings, we'll make recommendations designed to help you get and keep your health. We call this the Report of Findings.
Typically your second visit is 10 minutes in length and all questions and concerns will be answered during this visit.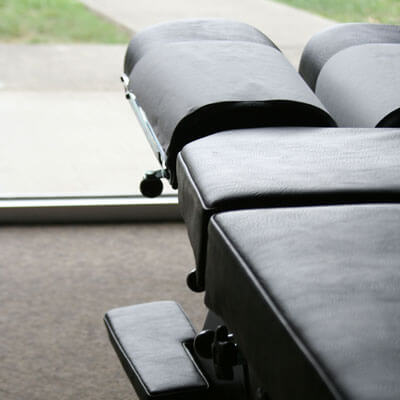 A Typical Chiropractic Visit
A typical visit will be much shorter, but just as important!
After the investment of time needed on your first and second visits, your subsequent visits are reduced in time but of equal value.With the ground work laid, we can quickly size up your spine and nervous system, adjust you and get you on your way.
Like a regular workout at the gym, each visit builds on the ones before. miss a visit and you can lose the momentum necessary to make the needed changes.
We recognize your time is valuable. So we do everything possible to run on time and minimize the impact of your busy life.
CONTACT US
---
New Patients at McCue Chiropractic & Wellness Centre | (705) 523-3421